I've owned the Phantom 4 Pro for about almost 5 years, still love it, still fly it and I will detail all of my experiences with it throughout this review article.
I hope that if you have any questions on this drone, that you'll comment below and ask me. I've also got a number of other models, including the Mavic Pro 2, yet I still keep my P4P and in this review, you will see why.
Quick info on the Phantom 4 Pro drone:
Let's get started: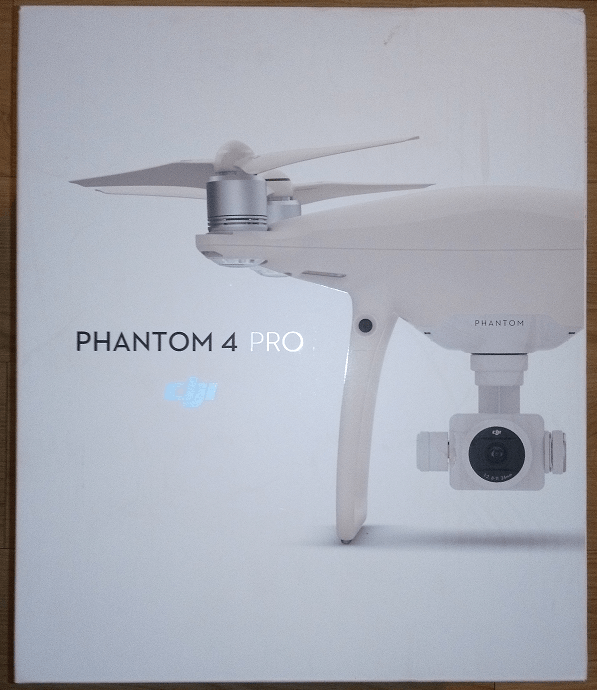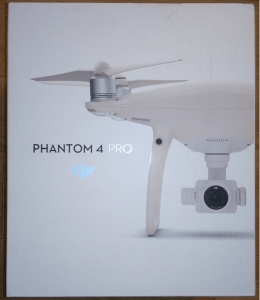 Name: Phantom 4 Pro (Also labeled as P4P and there is also a black, aka Obsidian color available). Get it here.
Company: DJI.
Flight Time: 25 to 30 minutes.
Range: Up to 7 kilometers. 
Price: $1,299 for regular Phantom 4, $1,699 for the Phantom 4 Pro+ (I'll go over this at the bottom).
Camera Quality: 20 MP, shoots in 4k at 60 FPS and up to 100 mbps. 
Rating of product: 90 out of 100 points.
A seriously sick, high quality drone. You will get incredible, high quality results from using it. This is one of the highest rated drones I've ever flown and had but in 2021 and moving forward, the industry (at least for consumers) is moving more towards portable, smaller drones that can deliver a similar experience in both flight and camera quality, which is why I have a few alternative suggestions if you're into that:
Mavic 2 Pro. A great alternative drone to the Phantom 4 Pro. I own it and love it. The camera here isn't as sharp, but it is very high quality, especially in low light.
Autel Evo 2 Pro. This is a more portable drone than the Phantom 4 Pro and it actually has a longer flight time, BETTER camera surprisingly and 6 sensors. The only downside is that the software isn't as optimized as the Phantom 4 Pro, so you often end up having bugs that need more time to clear up.
Here's what you need to know about the Phantom 4 Pro:
Firstly, there is a V2.0 that came out and this review is still completely relevant as the Phantom 4 Pro is exactly the same as the P4P V2.0, there are only a few upgrades:
Longer flight time, better connection (ocusync) and quieter propellers. The other beauty is that the price is exactly the same ($1,499 for the regular bundle and $1,799 for the combo). 
So if you get a P4P V2.0 right now, it's exactly the same as the P4P, with just a few extra perks and the same price! In other words, one of the highest rated drones I've ever reviewed is slightly better now! All links on this page point to it if you wish to see more info and reviews.
My 5 year experiences with the Phantom 4 Pro (P4P) summarized:
After experiencing how fun the Mavic Pro was to use and film with, the next best thing to get was the P4P and I will admit the Mavic turned me into a drone addict. However, I didn't get the P4P right away because.
It was a big investment. $1,500+ for me isn't something I can just "fork" out and the Mavic Pro did cost me over $1,000. But like I said, at that point I was addicted and I needed to get this one too. 
I have used the P4P for about 2 years now and have filmed some extraordinary things with it. Without a doubt, it is the most superior drone in terms of specs and camera potential (although the Mavic Pro 2 is right up there with it).
The pros of this powerful & very capable drone:
1) Let's start with the camera.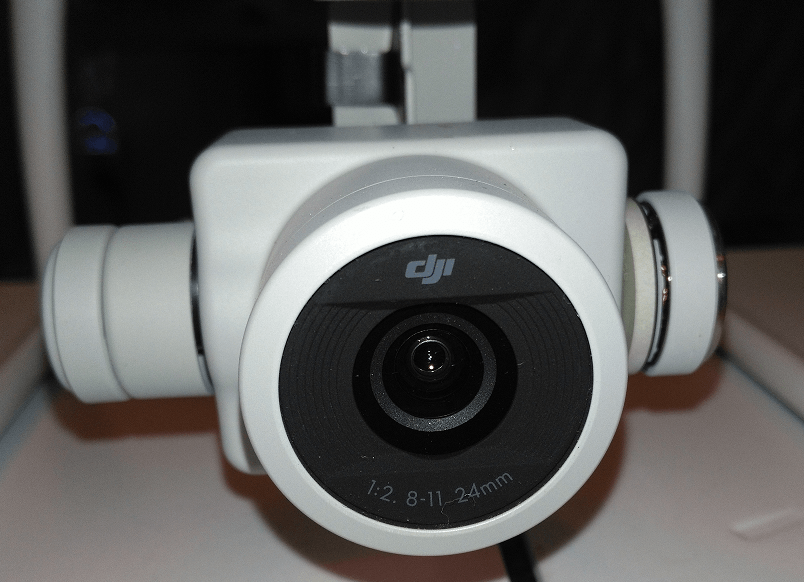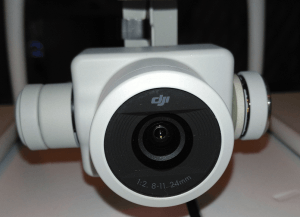 I honestly though the camera on the Mavic was amazing and more than good enough for me and I still stick by it since I fly that model when it's convenient, but when I look at what the P4P puts out, it's just next level.
20 megapixels of awesome is only the start of what the camera on this baby can do (I will provide personal footage shortly). It shoots in 4k, at up to 60 FPS (And it has 1 inch sensor which makes a huge difference in image/video quality, trust me).
But you don't need to know camera tech and spec numbers all that well to see how well the P4P films vs other drones and high end cameras. The camera, picture/video quality on this thing is HIGH level, professional in fact (no drone pun intended).
Honestly whenever I go anywhere, provided the location I want to film in is open enough, the P4P is the first choice for me because I know the quality of footage I'll get is the best there is. It's just sickening how good it is and to this day, I look at what I am filming with awe. 
To put it into perspective, the ONLY cameras I would say that are better than the one on this model are the ones you'd find on a high end $5,000 camera, on the Inspire model (although looking at the imagery, I'd say the P4P's is better than the Inspire 1, Inspire 2 is a different story).
Either way, the camera on this thing is insanely beautiful and top class and here are some actual images I took on it to showcase this: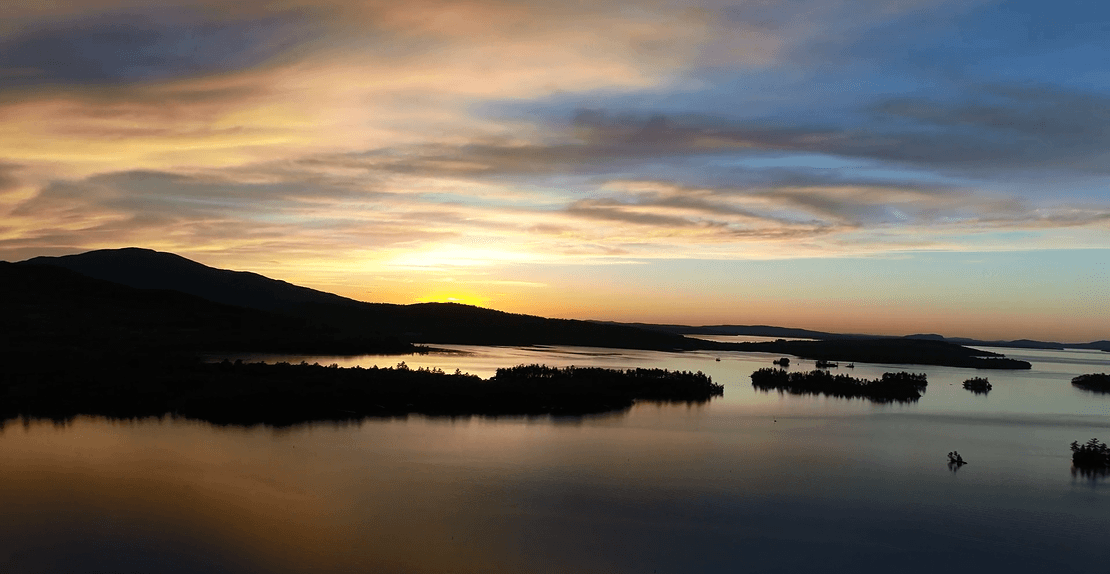 That's what it can do when a beautiful sunset presents itself. Now for something more water related: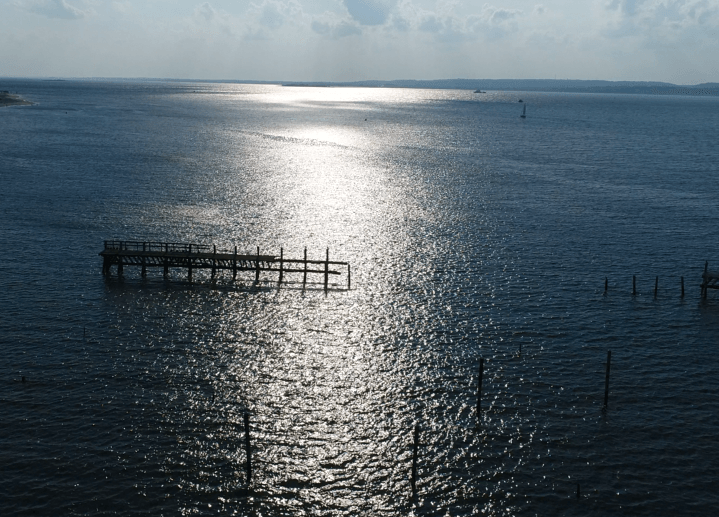 This was a flight I did in a park that was close to a bay that I flew over. And now for a flight over mountains (this was shot in the Catskill Mountains of New York):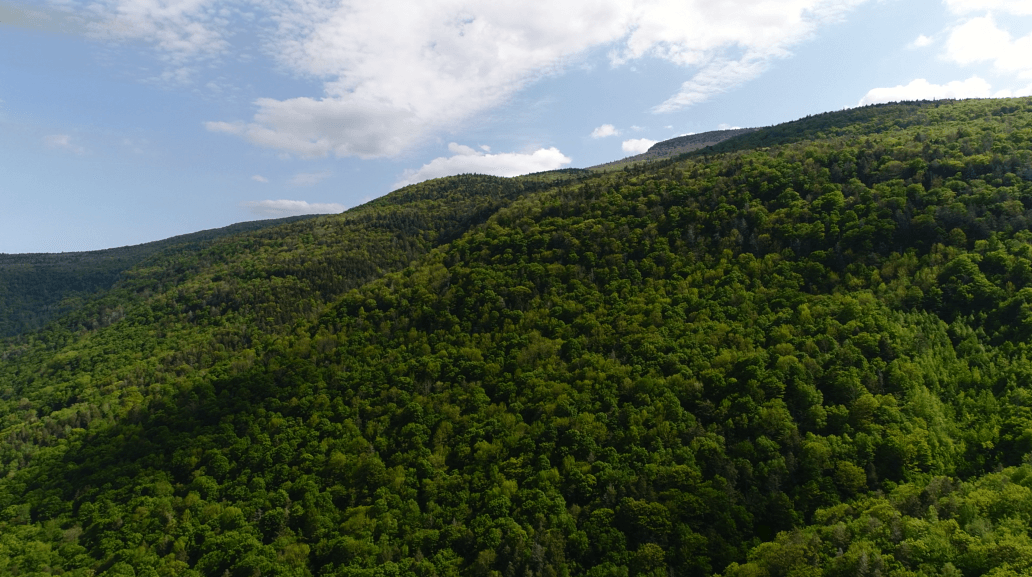 They key in that last picture is to notice the level of details in all the trees especially as you zoom out of the picture.
This is something that is not present on other models, not even the original Mavic (see a comparison between the Mavic Pro and Phantom 4 Pro here).
Also I will be comparing it to the Mavic 2 Pro model as well very soon, but I can tell you that P4P is slightly more detailed, so I would say it's camera is better.
2) Flight time. It's almost too much!
What stuns me is a how a large drone like this, that weights as much as it does can stay up in the air for so long, let alone fly.
But the fact is, when it comes to flight time, the P4P is top tier, at up to 30 minutes. I personally own 2 batteries just in case for this model, but each one will give you a substantial flight time.
Most other models simply do not come as close to this. 
Note: With the upgraded P4P V2.0, the flight time is a few minutes longer, so 30 minutes+! Get it here.
3) Incredible flight speeds. 
In the regular mode, the drone can fly up to 40 mph, in sports mode, I believe it's over 50 mph (over 70 km). I honestly have no need to take it that far as I enjoy filming slowly and capturing the best footage I can, but people who enjoy the tracking modes available on this model may stand to benefit.
4) 3 flight modes. 
P, A and S.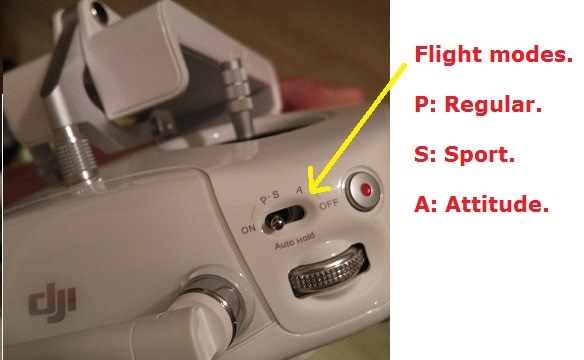 P is the regular mode I personally fly in 95% of the time. It is the one which has all intelligent flight modes available.
S is sports mode. Keep in mind that any sensors and flight modes are disabled when you activate this, so be careful.
A mode is known as "attitude mode", aka the mode I will never recommend you use unless you're an expert at flying. Basically any GPS sensors and flight stability turns off and the drone will not hover in one spot. Some people like to try this for the challenge, but I personally do not enjoy using this mode. However you are able to select it on this drone with just 1 switch, where as with other drones, this mode only happens only if you switch off all sensors and GPS manually. 
5) Unique flight modes. 
And a second page:
When I did my review of the Mavic, I explained all of the intelligent flight modes it has, but the Phantom has even more. Here is a quick recap of the flight modes available on both models:
There are 13. Here is a screenshot of all of them. You will find most of them on other DJI models, but the P4P has a few unique ones:
1) Draw. You basically use your finger and draw any kind of line or circle and the drone will fly along that drawing. It's almost like you draw a path and it flies it. The use of this option is that if you want to film some sort of particular area slowly and steadily, this flight mode is superb. 
6) Up to 5 sensors. Amazing safety precautions in place.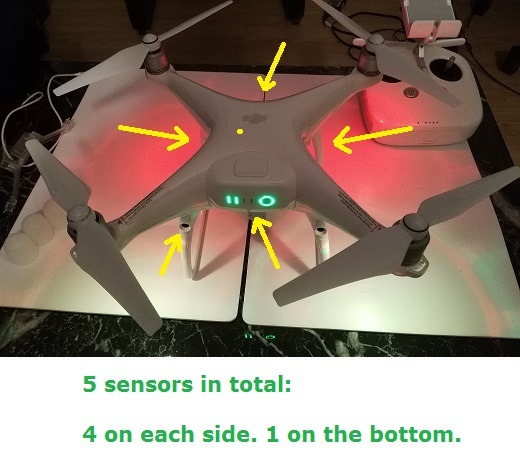 This thing protects itself a number of ways and the biggest is through it's sensors.
It has them on 5 sides, one on each (that makes 4) and one on the bottom (that makes 5). 
Really this key function is great and protects the drone from crashing. 
Note: There are 2 functioning sensors and ALL 5 are activated when you turn on an intelligent flight mode, so be careful and know this!
During normal flight modes, only 2 safety sensors are on.
Another cool aspect of having so many sensors is that if you use ANY of the flight modes (let's say the draw mode I talked about) and it flies along a line, and along that line is a hill, tree or any obstacle, it will go around or OVER it to avoid it and continue along the path you drew.
This sensor option also works alongside the other flight modes as well as if you personally pilot it on regular mode (not attitude or sports mode though).
The only 2 drones I've come across that have equal or better sensors for safety in this regard are the Mavic 2 Pro and the Autel Evo 2 Pro which both have 6 sensors (4 actives ones and 6 during intelligent flight modes).
7) The Phantom 4 Pro comes in an awesome protective package:
I don't normally talk about the contents of which a product comes, but I do have to talk about this one. When you ge the P4P (as well as any P4 model), you get it in a very protective foam package that is dense and keeps the model very safe. It also includes a handle so you can carry it easily.
Though I elected to get a special bag pack, the Manfrotto one for my Phantom, I still think the default box you get is very handy and there's many professional users of the P4P who would also agree with me. 
8) Well the range is again, incredible. 
I've been able to get about 3.5 KM on a first try but decided to go back because I was too far into water and didn't want to risk running out of battery, but this thing can probably go twice as far (I've seen a guy make it close to 8KM).
As with many high end models like this, the higher up and the more open the field you're flying in, the better the connection between the remote and drone (see details on drone range here), meaning the better and longer it can fly. But range questions are for another article, another time. Just know this one can go VERY far. 
9) Sturdy. Very wind resistant. 
There have been a few cases where I've flown in 30 mph winds and honestly, this model made it through without a problem, remained pretty stable and flying it was not an issue. It's gotten to a point where if I see there's a lot of wind outside, I don't even worry about this drone flying in it anymore.
Cons: 
1) Not very portable. 
This is a big drone (see my hand comparison on the right) and if you're the type who enjoys travels where you can't keep this thing in a car, you will have to carry it in a bag pack and that can weigh down on you. I honestly don't mind this, but some people may so I need to point this thing out.
Obviously, with a high end model, the higher the quality, the bigger it gets (well the recently released Mavic Pro 2 proves this to be false) and naturally that means more weight on you. But if you can put this thing in a car (when it's not hot out!) and carry it around slightly, this con won't be an issue for you.
2) Very sensitive controls by default. Luckily:
You can adjust them to make them comfortable. When I got this drone, I didn't understand the specs or settings and their numbers so I kind of forced myself to get used to the sensitivity of the P4P and learn to pilot it like that.
But keep in mind this is another one of those "non" cons if you just adjust the controls to fit your flying/piloting taste. You can make it less sensitive when you adjust the settings so when you turn or fly the drone in any direction, it won't do it as quickly and that may be more comfortable to you.
Certain pilots may actually enjoy the default settings and prefer that. I'm just letting you know.

My concluding thoughts on the Phantom 4 Pro:
If you take every single drone model available, the P4P is at a royal level. It stands at the top of the drone mountain alongside very few others. You can absolutely get professional level filming out of this thing and even the most professional photographers out there will confirm this. 
I'm very happy with it, even though I am not a professional. Drone enthusiasts should get it, and if you enjoy filming/taking pictures, get this model. 
My score of the P4P:
90 out of 100 points. Like I said, it's a sick model (in a good way).
Like I said, this model stands at the top of the mountain with a select few models. You will be thrilled and in awe over what this thing can do in terms of flight and just as awed if not more so by how great the footage will be, guaranteed.
Tips: How to save money if you decide to get this model:
Any of the major models made by DJI typically have a regular package and one with bonuses such as extra batteries and other items. When it comes to the P4P, I originally got myself the regular package. That one is $1,500.
However, DJI also sells a bunch of bonuses for a little bit more here: 

The following package I recommend includes a number of pretty amazing bonuses and it's also huge savings.
Phantom 4 Pro or P4P with extra perks? The breakdown: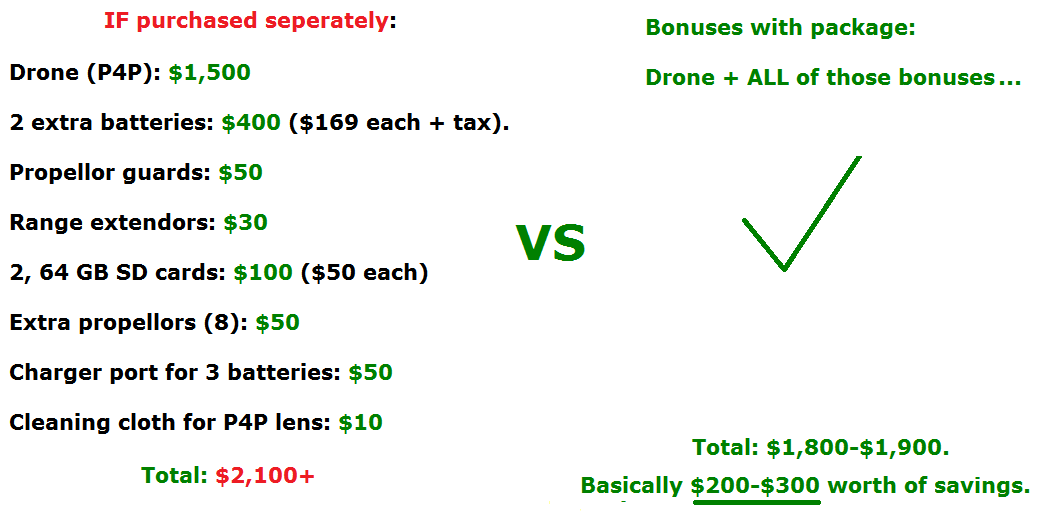 I believe anyone who can spare a bit more should get that, although the regular package is awesome on it's own as well. That's the one I got, but with the understanding I gained by using the P4P more and more, I would have changed my original purchase for the one with the bonuses. 
Anyway, I hope this P4P, now the P4P V2.0 review helped answer all your questions. If there's something I missed, do ask it below. I would love to hear what you think about the P4P and your experiences as well as questions on it.
Bonus: A quick note on the P4P + (plus). 
If you've done research on this model besides just my review, you'll know there's also a PLUS add on to the P4P. If you're wondering, it is literally the same exact model, the SAME exact specs and abilities, except you get a mobile device attached to the controller. 
The bonus is that you don't have to connect your own mobile device or tablet and the one that comes with the plus model has higher lighting and faster load times. 
I personally don't need this and if you're clumsy and this breaks, it'll be tough to get a replacement so the regular P4P is perfectly fine in my opinion. You can check that out here.