I've owned the Mavic 2 Pro for over 4 years now and it has been my go to drone ever since. To this day, it still serves me just as well as when I first got it and in this review, I want to take you through my experiences with it.
While the overwhelming amount of this review of the Mavic 2 Pro is positive, there are some cons I want to share as well.
Just as much I want to compare this drone to other top level ones on the market today such as the Mavic Air 2 and Autel Evo 2 Pro, which are basically competitors to it. When I first got the Mavic 2 Pro, they weren't around, and so it was in a league of it's own, but now does it deliver just as well as these 2?
Well the answer is yes, it's still the best in my opinion, but let me show you why in this review.
Mavic 2 Pro, a quick review of the specs:
Company: DJI.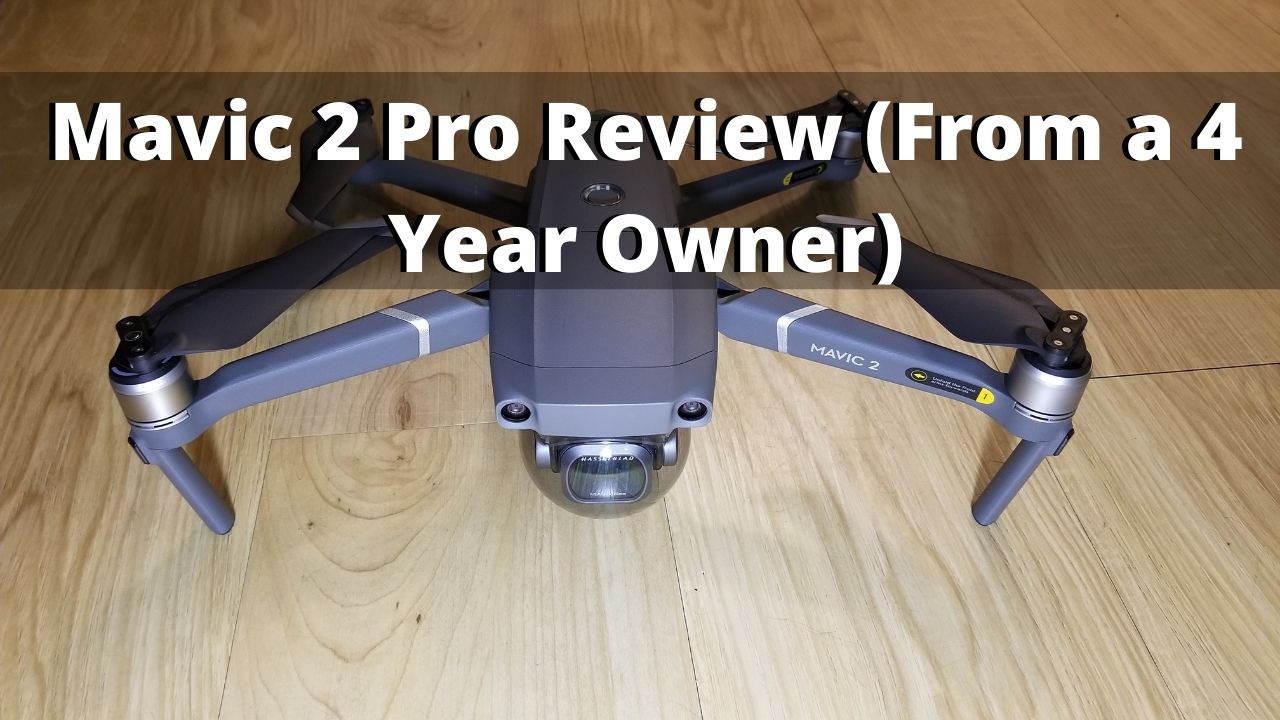 Price: $1,599.
Flight time: My results are 25-30 minutes.
Range: Up to 8 KM.
Camera specs: 1 inch sensor (Hassleblad) with shooting capabilities of 4K at 30 FPS.
Sensors: Up to 6.
You actually have 4 working on a regular flight mode and 6 when you activate any intelligent modes.
My score of the Mavic 2 Pro: 95 out of 100 points (my top choice). Get the Mavic 2 Pro here.
Note: I have a few images (and video) I posted in this review below.
The images are compressed a lot so they are not at their original quality, but it's still high enough to see what you can expect to see out of this drone and if that impresses you, then I can tell you that this awesome drone is for you! Get the Mavic 2 Pro here.
Pros of the Mavic 2 Pro:
1 inch sensor camera (great footage).
Shoots better shots than a regular Mavic Pro 1.
Shoots better shots than a Mavic Air 2.
Great sensor quality for safety.
The camera produces great still images.
The video on the Mavic 2 Pro is amazing.
Awesome flight time.
Massively reliable drone (Few if any connection issues).
Extremely portable (I've taken it on many trips).
Very long term reliability. 4 years and it still flies like I got it yesterday.
Usually it takes me under a minute to set it up and get in the air.
This is one of the most quiet drones I've ever used.
Great for beginners and professional drone users.
This drone is easily the best one I've ever had.
Every major drone reviewer I know says this is one of the top consumer drones today.
Cons of the Mavic 2 Pro:
The best footage from the Mavic 2 Pro requires post editing skills.
I dislike the gimbal cover.
These pros and cons reflect the experiences I've gathered on the drone over the 4+ years I've used it.
But I'll get into them in detail coming up plus I'll share some highlight stories of mine flying this thing (most of which are great, and few which are not).
In any case, I will say that at this point in time, the Mavic 2 Pro is the best, most reliable drone I have seen on the market and I highly recommend it.
Some of my video footage (shot on the Mavic 2 Pro):
Now that I showed you the video, let me show you some footage I've taken over the years with this drone.
Sample photos I took with my Mavic 2 Pro:
All of these photos are straight out of the default settings on the Mavic 2 Pro (no editing whatsoever).
1) The first one is me taking a "selfie" with it (can you see where I am?):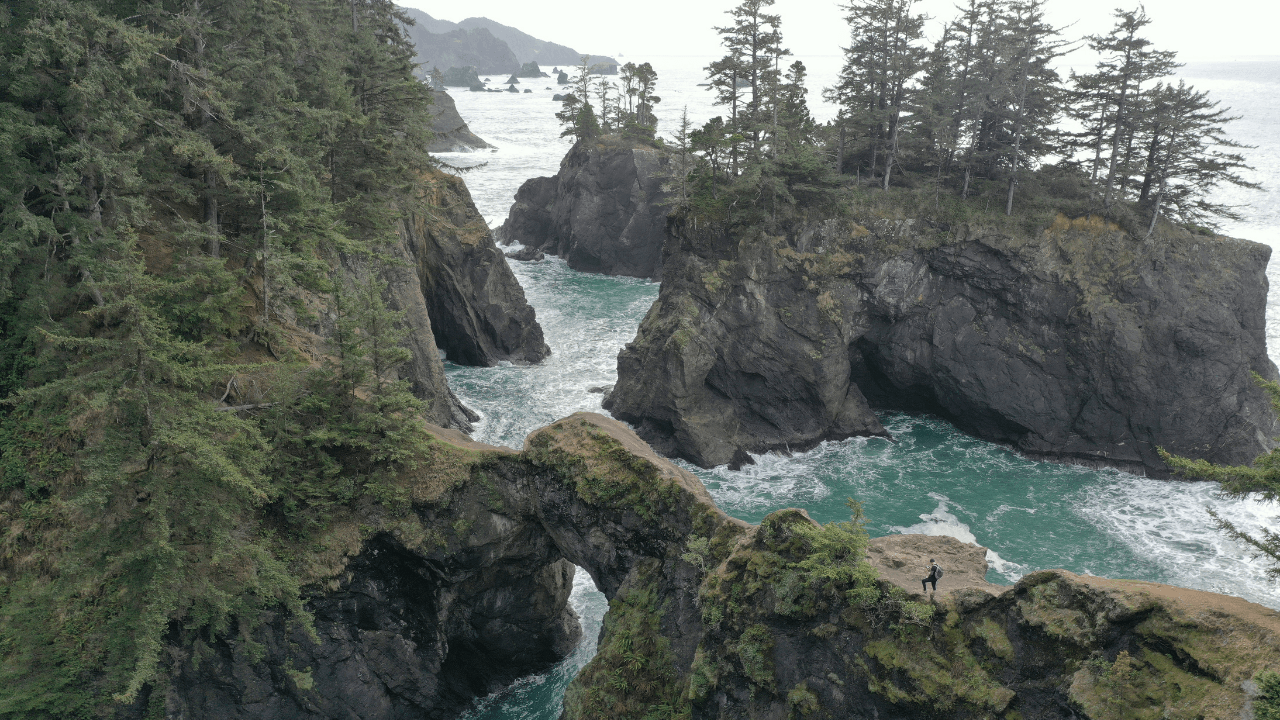 2) A beautiful autumn view captured on my Mavic 2 Pro: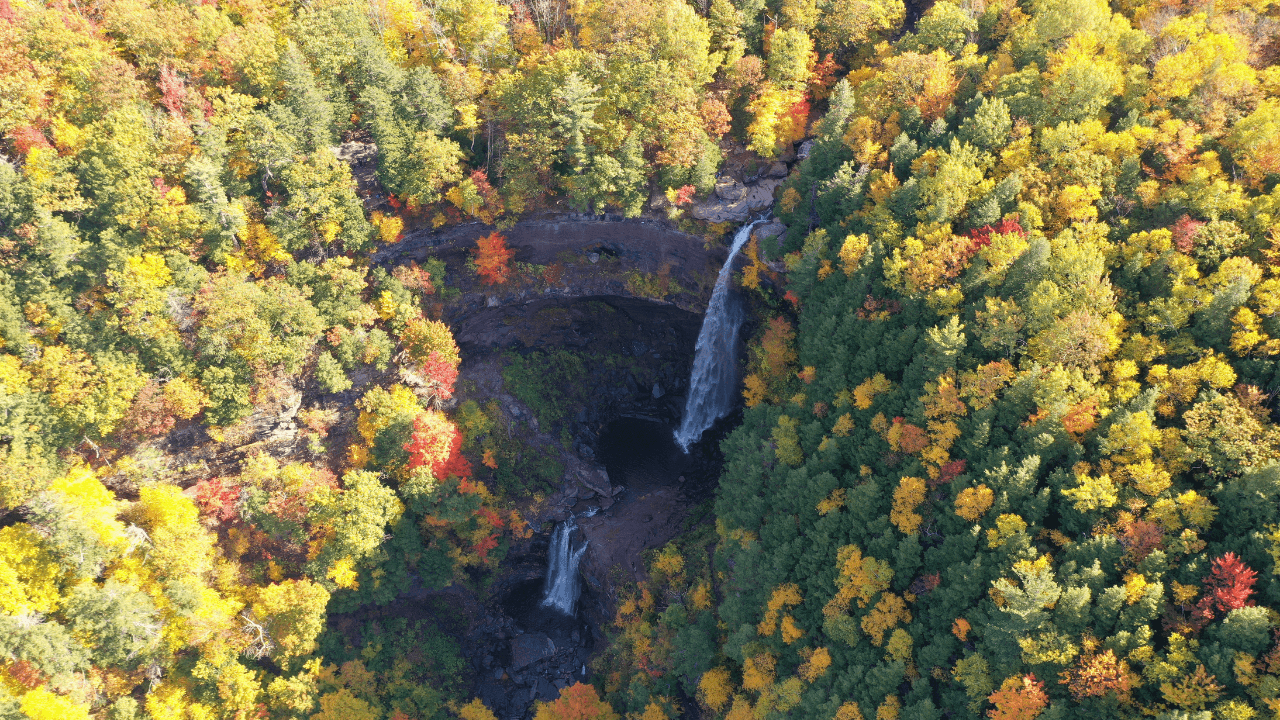 3) A beautiful lake view shot on the Mavic 2 Pro: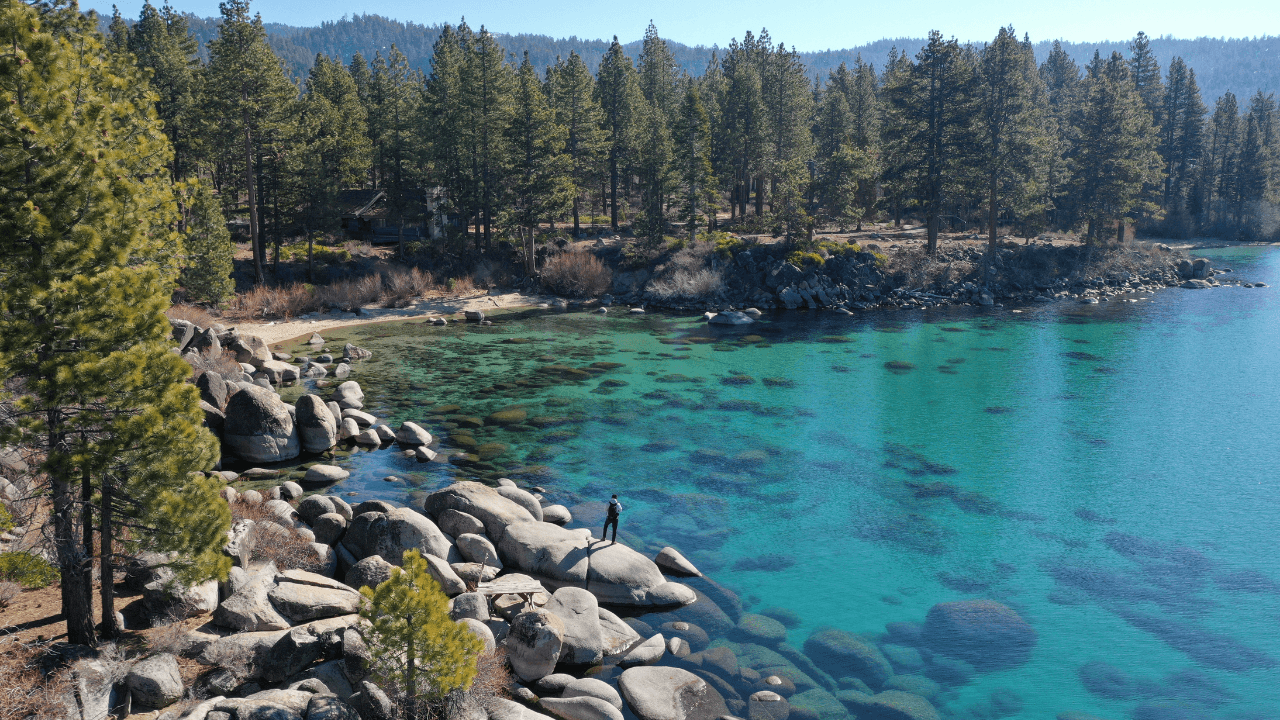 My 6 biggest takeaways after 4 years of flying the Mavic 2 Pro:
1) This drone is truly the most reliable one I've ever flown.
I know I said it many times, but after having 5 other drones, including very advanced ones like the Phantom 4 Pro and Autel Evo 2 Pro, the Mavic 2 Pro blows these 2  out of the water in terms of the following:
A great connection.
Great range.
Good signal.
Great flight controls.
And overall, I feel way more confident and safer flying with this drone than with any other. This drone is not only a pro level filming drone, but it's quality of flying is also greatly noticeable especially when I compare it to the others I've flown, including a Mavic Air 2, which by the way is based of the Mavic 2 Pro.
2) The best way to utilize this drone's camera is in low light conditions and/or post editing.
While you can get great shots in auto mode on this drone (both photo and video), the real standout feature of the camera is during low light conditions, such as when it's cloudy out (see my video in this review for reference). At that point, I argue that the low light capabilities of this drone exceed that of even the Phantom 4 Pro (not as sharp though).
Now either that or if you know how to shoot raw photos/videos and then post edit them, that's when you'll really get the most out of this drone's camera.
A note about the Hassleblad camera and "controversy" surrounding it: When the Mavic 2 Pro came out, there were people who said the footage was too soft and not worth of the 1 inch sensor or Hassleblad name. In fact, some people, including me expected this drone to shoot better footage than the Phantom 4 Pro.
I admit the footage isn't as sharp, but like I said, this drone's camera is meant to be fully seen to those who use it in low light and post editing situations. In those regards, I find it to be better from my experience, but if you're someone who really wants that out of box camera to be at it's best, then an Autel Evo 2 Pro is what I'd suggest getting.
3) It still holds it's own and in some cases is still at the top of the mountain: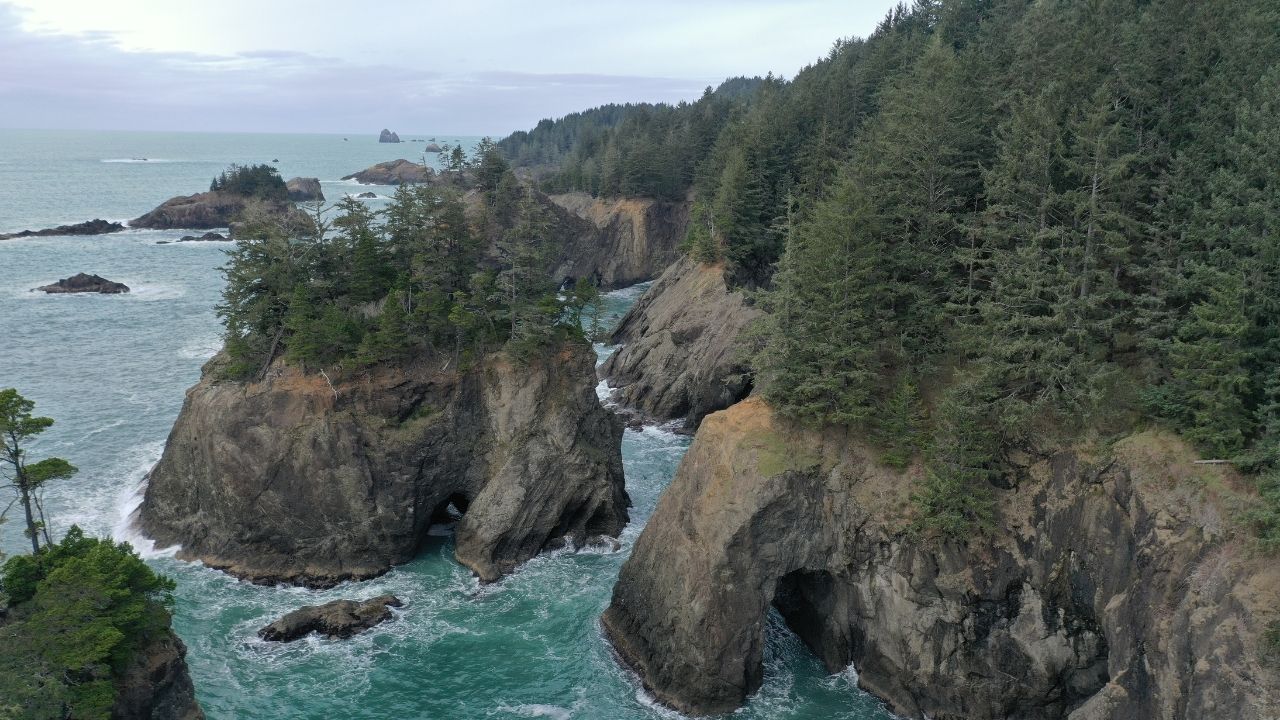 Even though its 4 years old, and new models have come out since, I still think it's my top ranked drone to date.
Yes I still think the Autel Evo 2 Pro's camera is slightly better, but in just about every other case, Mavic 2 Pro wins.
Against the Mavic Air 2, I think the Pro is a better choice in almost every field (except price).
4) It is easily the smoothest drone I've ever flown (I've flown a lot of other drones).
I've used the original Mavic Pro, the Spark, the original Mavic Air, the Autel Evo 2, a Phantom 4 Pro, and a friend's Mavic Air 2.
Without a doubt, the Mavic 2 Pro flies in the smoothest way compared to all of them and while some come close (Autel and Mavic Air 2), I still think the Mavic 2 Pro is the easiest for me to fly and handle. That doesn't even take into consideration the wind resilience it has which is huge.
5) I'm only really annoyed by the gimbal guard and back wings. 
So the gimbal guard gets easy to put on but I think it scratches the gimbal. I honestly didn't like that when I first got this drone, but I've learned to deal with it.
Now regarding the back wings, when you take something like the original Mavic Pro 1, then the wings unfolded easily and never touched the body. With the Mavic 2 Pro, the back wings do and I don't like that rubbing against the body of it, so I've gotten used to being careful when I unfold the back wings. Just my personal opinion.
6) I have yet to explore all of the flight modes, but the ones I have are awesome.
Whether it be a simple tracking mode, or an orbit around me, to dronie's and other flights, the Mavic 2 Pro has some really cool flight modes I enjoy using and while I haven't used them all, I have found the ones I have to be very useful for my personal needs such as recording and following me when I run through the woods.
My final review of the Mavic 2 Pro:

95 out of 100 points

(near perfect)!
I am very happy with this drone and rate it as my highest and most recommended model out of all the ones I've reviewed so far . If you are on the fence about getting it and think that just because it was released in 2016, that there are better models, I am here to tell you there probably aren't, at least not ones which have such a great combination of awesome pros like:
A great camera.
Awesome reliability and safety.
It is better than the Mavic Air 2 and in my opinion the Phantom 4 Pro and I highly recommend this drone. If I ever use the Mavic 2 Zoom, I will do a review of it then, but this one focuses solely on the Pro version and I hope this review has been helpful in aiding in your decision to get it or not.
Pros
Awesome camera.
Up to 6 sided protection.
Great intelligence and safety.
Very reliable drone.
Cons
Gimbal guard takes practice to get used to.
For maximum footage effects, post editing is recommended.